Buyer's Guides
For my online buyer's guide to fireworks, click this, or just choose "Buyer's Guide" from the menu above.

Below is an old publication you can print.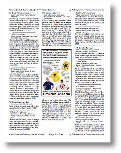 Fireworks A-Z Buyer's Guide
If you want something to print out, here is a printable version of my previous buyer's guide (though it is pretty old and out-of-date now). Click on the picture of it at left, or just click this. It is a 5.7 Mb file in PDF format. It contains descriptions of 3,855 fireworks up through the year 2010. For more recent fireworks, see my online buyer's guide.
For other web sites with fireworks reviews and buying information, go to the "Free" menu above and look at the list under "Web sites."